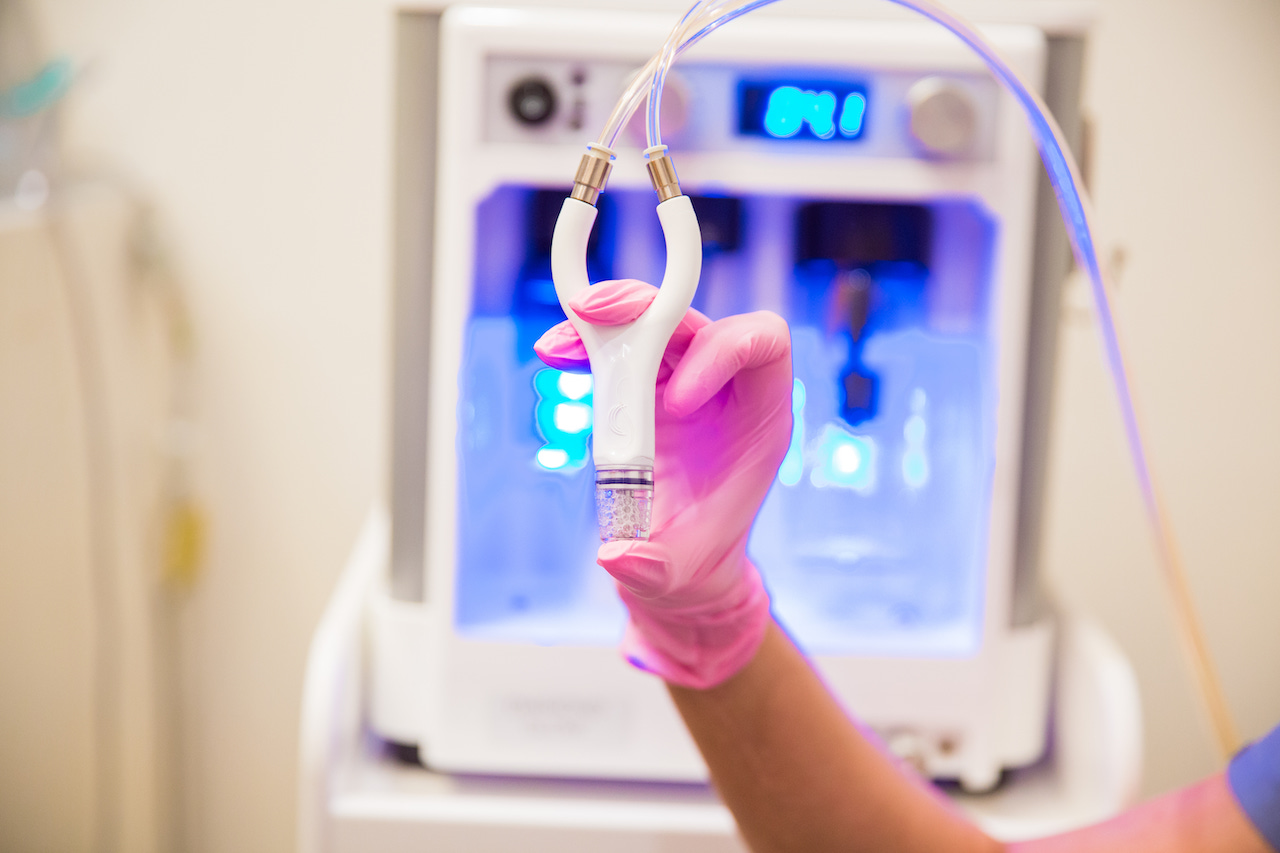 What is a DiamondGlow? 
The DiamondGlow treatment utilizes advanced 3-in-1 technology that combines exfoliation, extraction, and infusion to simultaneously remove dead skin, extract dirt, oil, makeup, and blackheads from the pores, then infuses the skin with condition specific serum. With eight treatment tips and seven condition specific serums, this treatment is completely customizable to each individual patient and their skincare needs. The DiamondGlow treatment is great for ALL skin types as it is non-invasive and has no downtime while still offering the most advanced skin resurfacing. You can expect your skin to feel refreshed, hydrated and smooth with a youthful glow following this treatment.
Allē points can be earned and redeemed with this treatment!