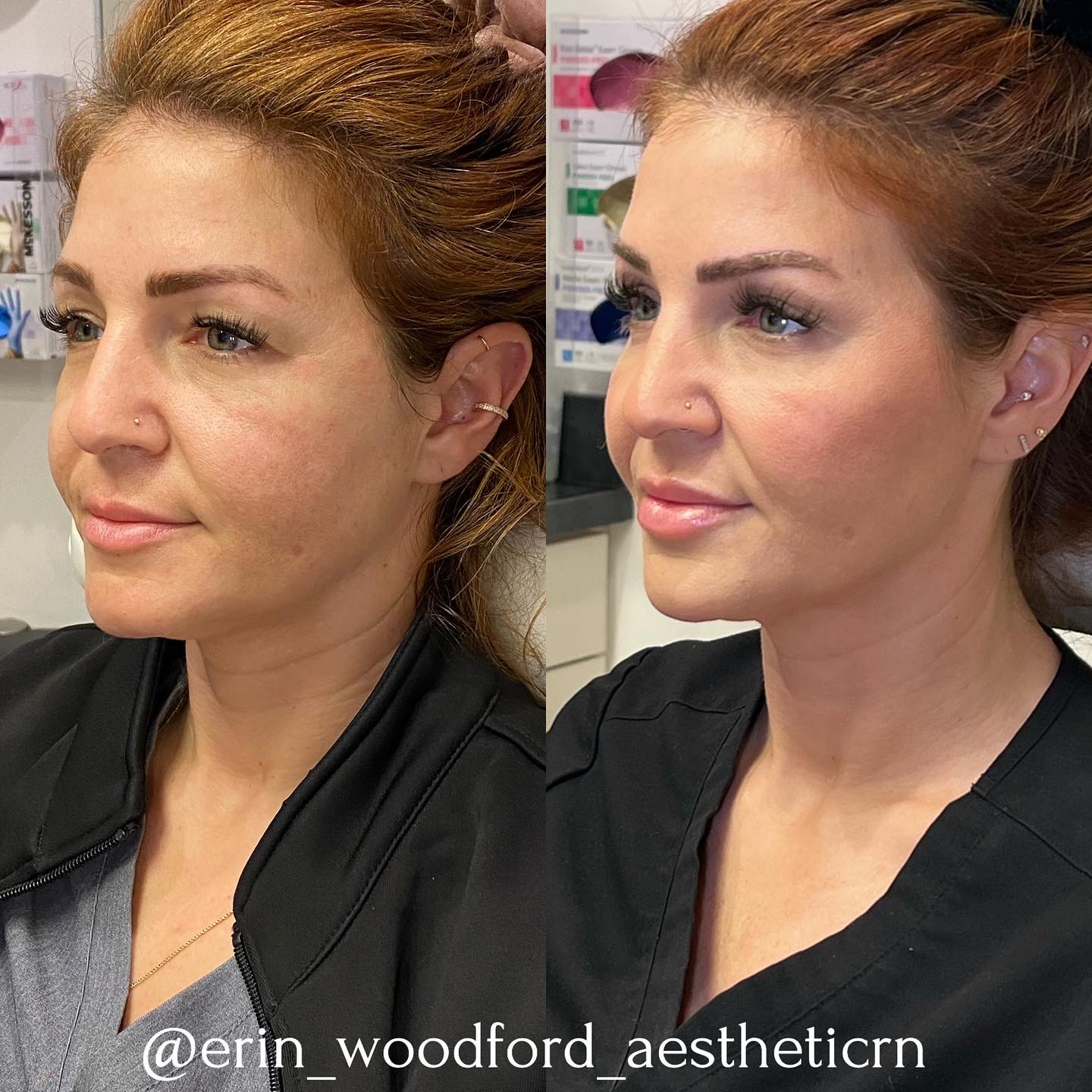 What are PDO Threads?
A PDO (polydioxanone) thread is an FDA-approved, biodegradable medical suture that was derived from those that have been used in surgical procedures for decades. It is a polyester material thinner than the breadth of a hair and is broken down and absorbed by the body.  PDO thread lifting is an increasingly popular anti-aging treatment. This treatment involves the use of PDO threads, which lift and reposition soft tissue and support the skin by triggering the production of collagen in treated areas of the face or body.  PDO thread types vary based on their intention and makeup.
The two main types of PDO threads are:
smooth/mono and twist threads

lifting or barbed threads
Smooth/Mono & Twist Threads
PDO smooth/mono and twist threads easily glide under the skin when they are placed, via a sharp cannula, in the deep dermal or subcutaneous tissue. They are a single filament thread designed to stimulate collagen and support the skin, rather than immediately lift or reposition the skin. They are smooth, without barbs or anchors, and resemble a human hair. These threads are typically inserted often in either a row or a pattern that resembles a mesh to form a support structure around which the body builds new collagen. These threads do not have a pulling or lifting effect but rather help improve skin texture through biostimulation of collagen. Areas typically treated with smooth threads include portions of the forehead, around the mouth, laugh lines in lower cheeks and the neck.
Lifting/Barbed Threads
Like smooth/mono threads, lifting or barbed threads are also inserted underneath the skin. The difference is that they have barbs that hook themselves to the surrounding soft tissue, pulling the soft tissue in the desired direction and holding it in place. These threads are generally used to reposition volume to help improve the appearance of sunken and sagging facial areas. They also stimulate the body to produce collagen around them, thereby strengthening and tightening the skin.
How do I know which threads I need and if I am a candidate?
Prior to scheduling a thread appointment, a consultation is necessary.
This time will be used to develop a plan including determining the areas in need of treatment, a review of each patient's medical history to ensure the procedure is safe and appropriate. Expected side effects and possible adverse effects will be reviewed and instructions to be followed both before and after the treatment will be discussed and provided in writing.  Expected pricing will be provided as well as additional information on the products and procedures suggested.  A consultation appointment is generally scheduled for one hour.  A thread treatment appointment may last from 30-90 minutes depending on the areas being treated and the types of threads being used.
Pricing
– Midface: $1,800
– Midface & jawline: $2,500
– Any smooth thread area: starts at $200