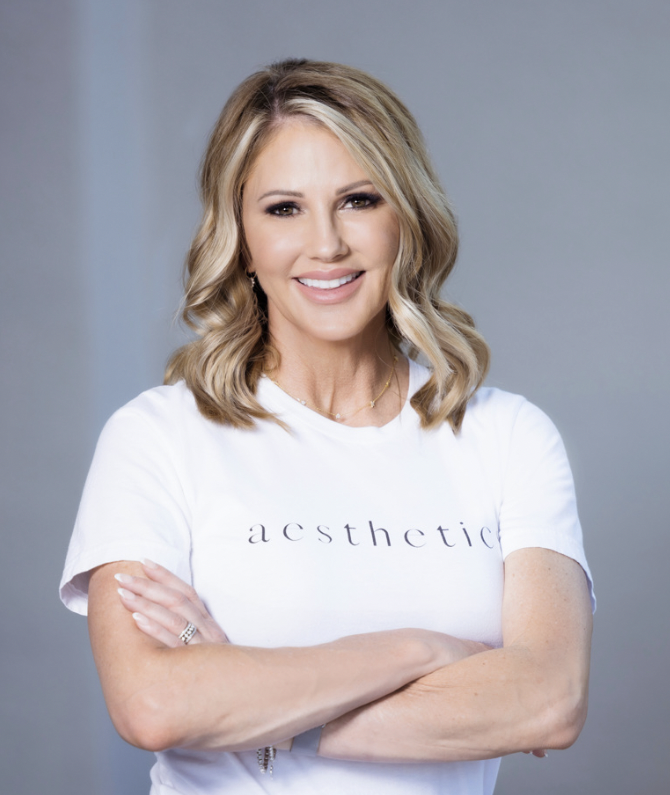 Hi! I am Erin Woodford, creator, owner and injector at rēVive Medical Aesthetics. After being a registered nurse at the bedside for 14 years, I was invited into the world of aesthetic medicine. I fell in love and have never looked back. The last ten years have been filled with meaningful relationships, personal and professional growth and a relentless pursuit of knowledge. Today, rēVive Medical Aesthetics has four full-time employees, a loyal patient following that keeps me booked out for three to four months at a time, an injector internship program that allows me to mentor those entering the aesthetic industry and roles as an industry trainer for both Allergan Aesthetics and Galderma Aesthetics. My own continuing education is something that I dedicate an abundance of time and resources to. If I am out of the office, it is because I am somewhere getting better at what I do. My goal for patients is to help them navigate and understand facial aesthetics and the aging process by delivering safe and effective aesthetic outcomes. I also strive to support my team of employees by providing them with all they need to ensure each patient feels valued, heard and appreciated.
In my free time, who am I kidding, I don't have any free time! I live eat and breathe rēVive Medical Aesthetics. I have for the last ten years. Those close to me understand and support this. When I do get away from the office for the weekend, I love spending time with my husband of 30 years, Scott, my kids Loren and Owen, and our beloved puppies, Lexi and Luci. My favorite get away is our cabin up north. Nothing better than yoga and a trail ride in the pines!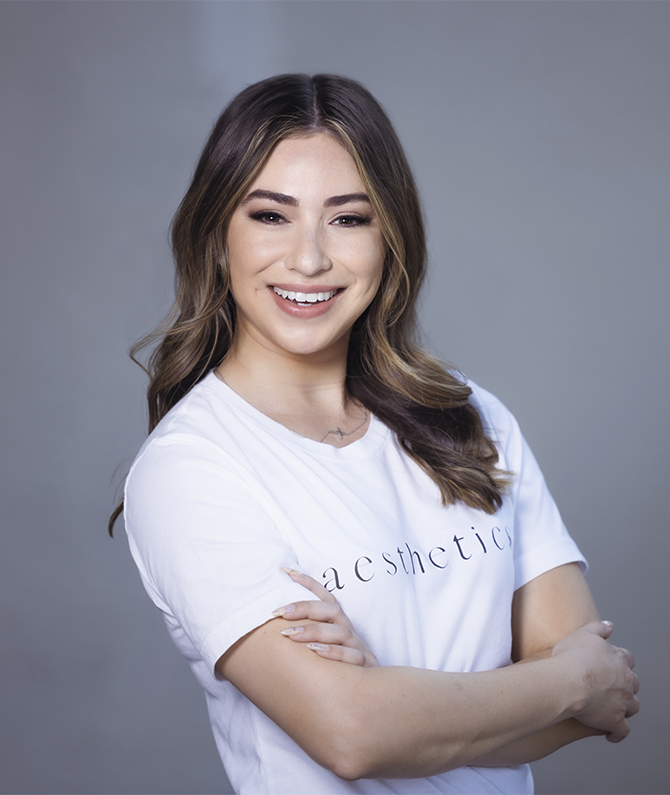 Katrina Cross, esthetician and laser technician,  is passionate about all things skincare. This love began many years ago and has grown from the occasional product ingredient investigation and monthly trip to her esthetician, to making the decision to fully dive into the world of medical aesthetics herself. There is never enough you can know about the ever-changing beauty industry and she is always learning more every day!
Katrina has been such an amazing addition to rēVive, all of our patients walk out of her room feeling relaxed and refreshed! She has a knack for coming up with the perfect, custom treatment plan for every patient she sees at rēVive. She is an Arizona native and if not in the treatment room, she is probably looking for a new local restaurant to try or hanging out with one of her three dogs at home!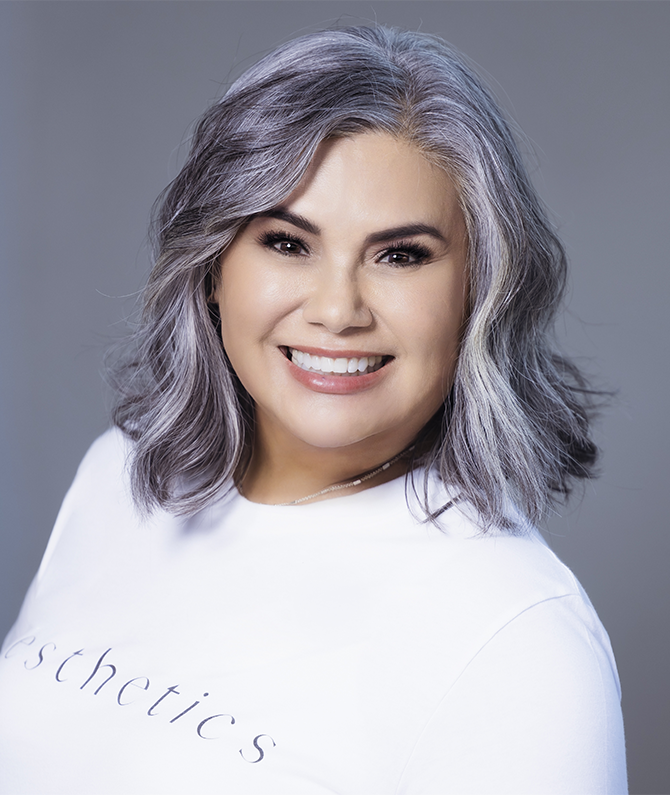 Renee Kmetko is rēVive's Patient Care Coordinator and smiling face at the front desk. She is the point of contact for scheduling, follow-ups and quickly responds to all patients' questions or concerns. Renee has been in the industry for over 10 years. She is rēVive's first official employee and has quickly become a vital part of our success. Patients love Renee's warm, genuine and non-intimidating presence each time they walk through the door.
Away from rēVive, Renee and her husband enjoy spoiling and spending time with their kids and grand kids. She is also a dog mom to an attention challenged pup named Kiki. You can catch Renee on her Peloton doing a workout from her fav, Cody Rigsby.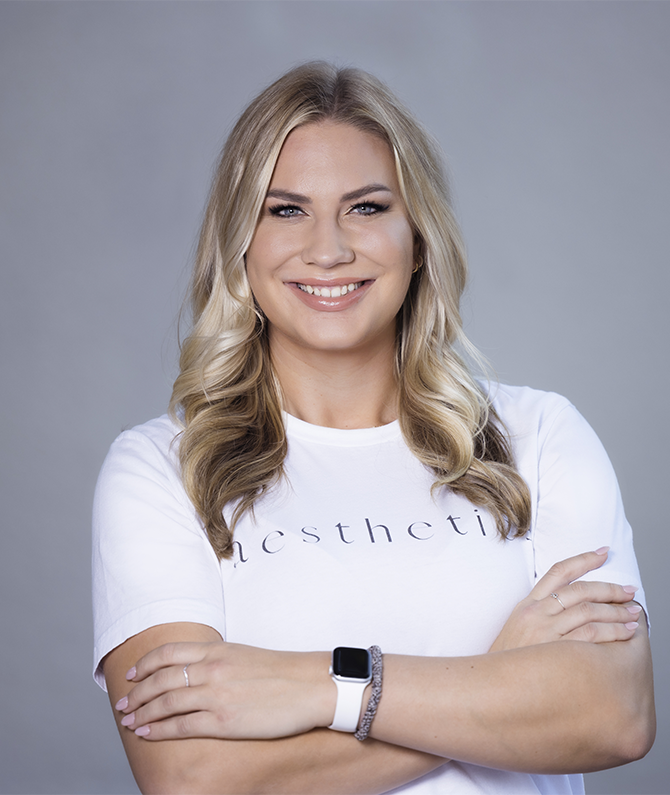 Amanda Eno is the newest addition of the rēVive team working as our Office Manager. After playing two years of collegiate volleyball, she graduated from Arizona State University. Recently, moving back to Arizona from South Carolina she was looking to make a change in the direction of her career plans.
At rēVive she has been able to dive into marketing, social media and over all business development. She enjoys growing as a person while also growing with rēVive as a business. You may catch Amanda up at the front desk, but is usually behind the scenes working on a project. In her spare time you can find her with her mini husky, Luna, working out on her Peloton or enjoying a glass of wine with friends.
Fun fact about Amanda- she happens to be Erin's niece!